Learn to create a fun way to give a gift card with the Essentials by Ellen Parcel Box die in this video tutorial by Justine Hovey!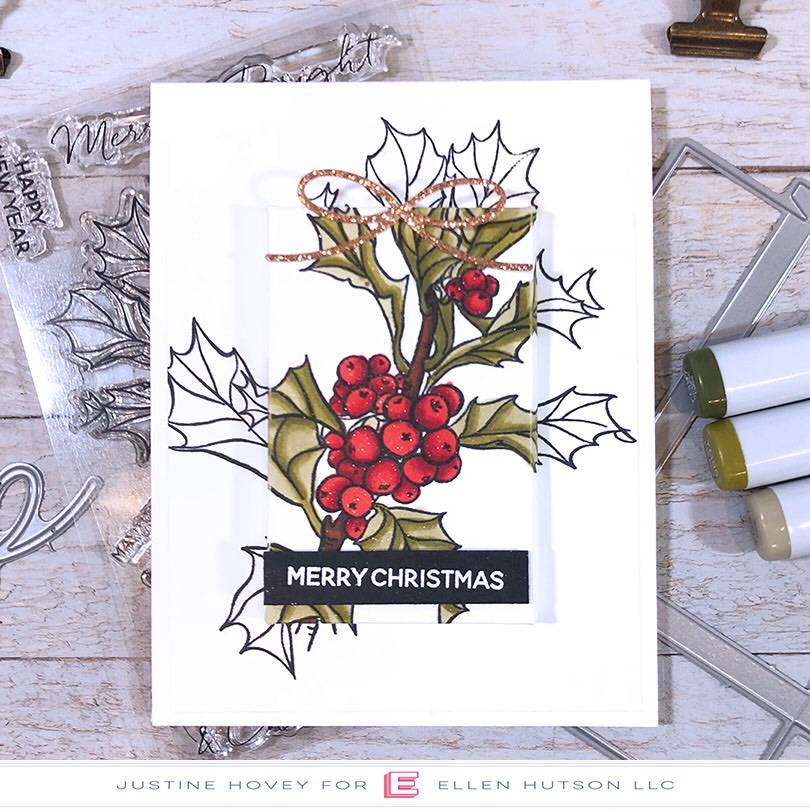 Justine here with a Holiday Parcel Box perfect for all types of gift cards! I know when I buy gift cards, I often think of the colour of cards that would match the gift card when purchasing. The Parcel Box die solves that issue by giving you the option of not showing off that gift card but hiding it in a box. As mentioned in the video, you can also cut a window to see through if you would like it to.
The Mondo Holly stamp by Julie Ebersole is another stunning floral stamp that is a must have! The way the holly folds in, makes for some fun shadows when colouring with copics or your favourite medium. I wanted to keep this holly looking more vintage so I used YG91, 95 & 97 to keep things more of an olive tone.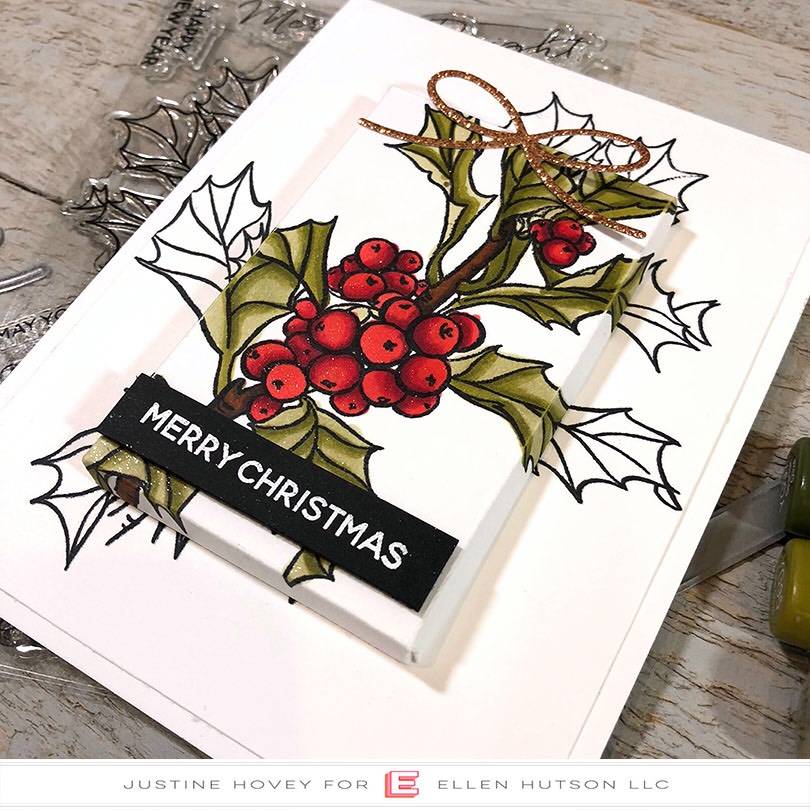 The box for the gift card is a perfect thickness so you can add cash, more than one gift card or maybe a small thin chocolate. I hope you enjoyed this video tutorial, I'll be back in October with another video!