Vellum is a wonderful surface for playing with alcohol inks like Copic Various Refills and Ranger Alcohol Inks! And the resulting art makes gorgeous die cuts!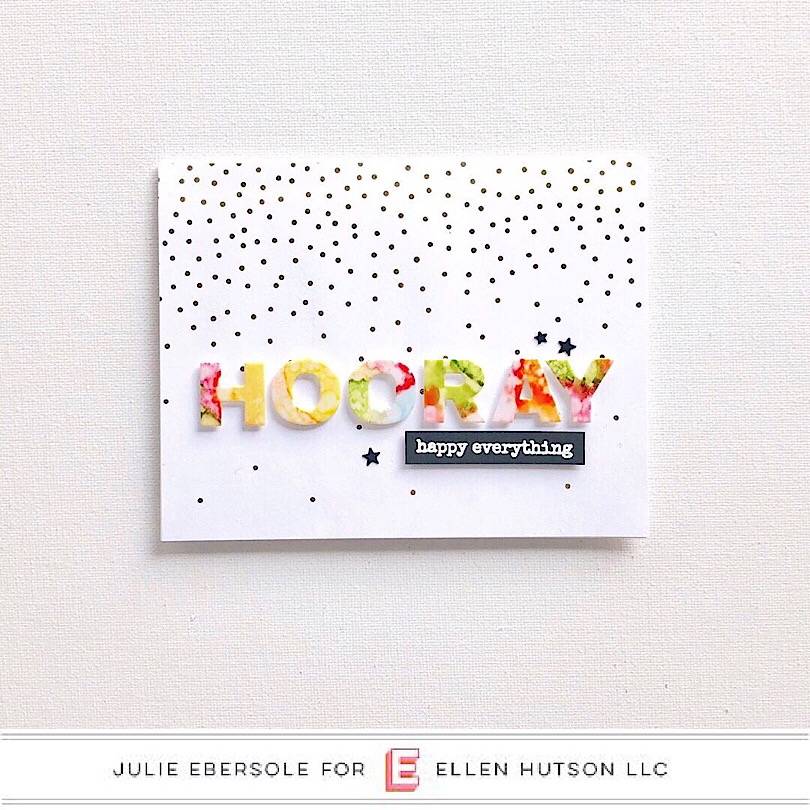 Alcohol inks are back in stampers' sights these days I'm having a go with them using Copic Reinkers on vellum today!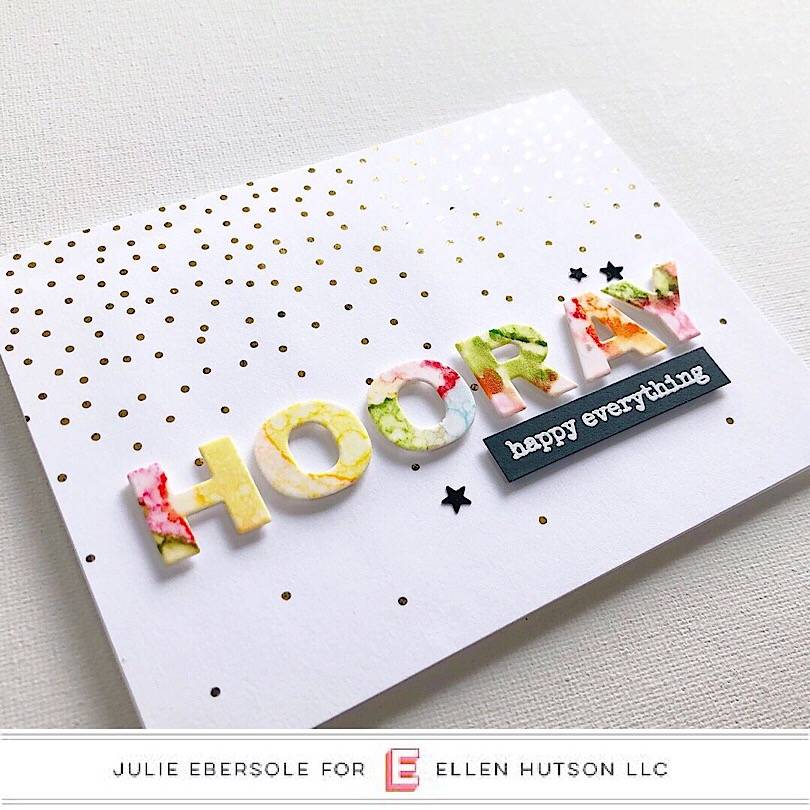 TIPS:
Work on a glass surface and keep some gel hand sanitizer nearby for handy clean-up.
Paper towel can be used to blot up excessive ink.
Instead of Copic alcohol reinkers and blending fluid, you can also use Ranger's alcohol inks and blending solution for the same techniques.
Alcohol ink techniques work on vellum, glossy card stock and YUPO (a paper made of plastic); each will perform a little differently from the other.
I found vellum card stock to be very forgiving if I changed my mind or wanted to remove color but you may want to start with lighter/paler colors first and build up with deeper colors.
Use a heat gun to speed up the drying process, but be aware that alcohol blending solutions are highly flammable; avoid fire/flame and note that it is not suitable for use by children.
Fill a spray bottle with blending solution and spritz your alcohol inked surface for a fun effect!
The Essentials by Ellen Modern Graphics Patterned Papers can be foiled using heat-reactive foil and a house-hold heat laminator.
Work in a well-ventilated area when using alcohol products and avoid inhalation ; if spraying, wear a protective mask.