Learn to create a lovely shaded effect on solid stamps with the Rock N' Roll inking technique!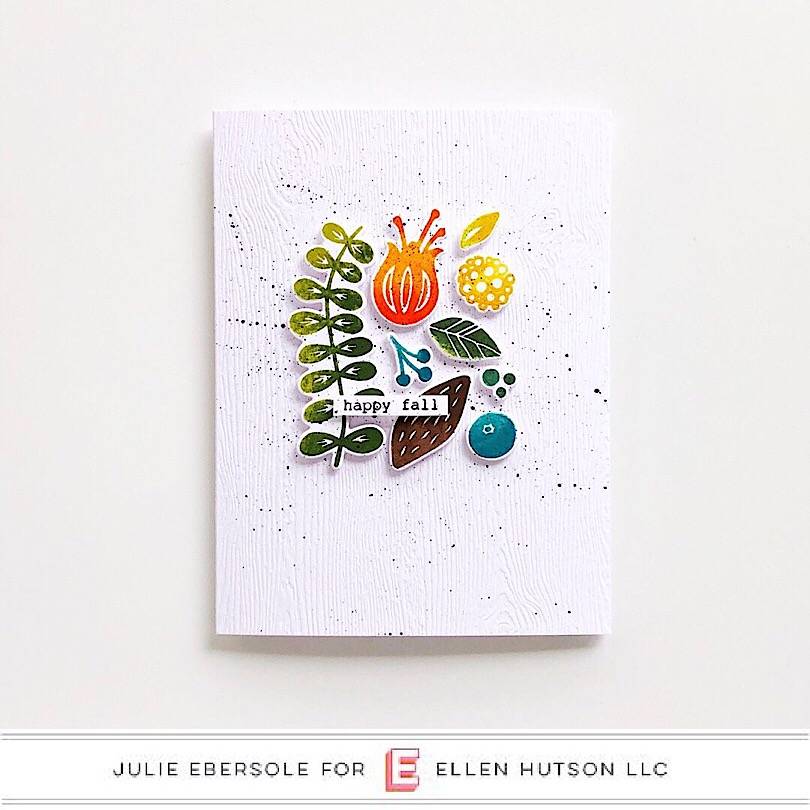 In the past I've blended pigmement inks right on my stamps with sponge daubers. This time, I'm working with water-based dye inks. And, while you can use sponge daubers in the same way, you may not have enough sponge daubers laying around to also use them with your dye inks. Also, if you're like me, the idea of washing them out just for the purpose of switching ink types is not necessarily a "fun" one, LOL! Solution: The MISTI.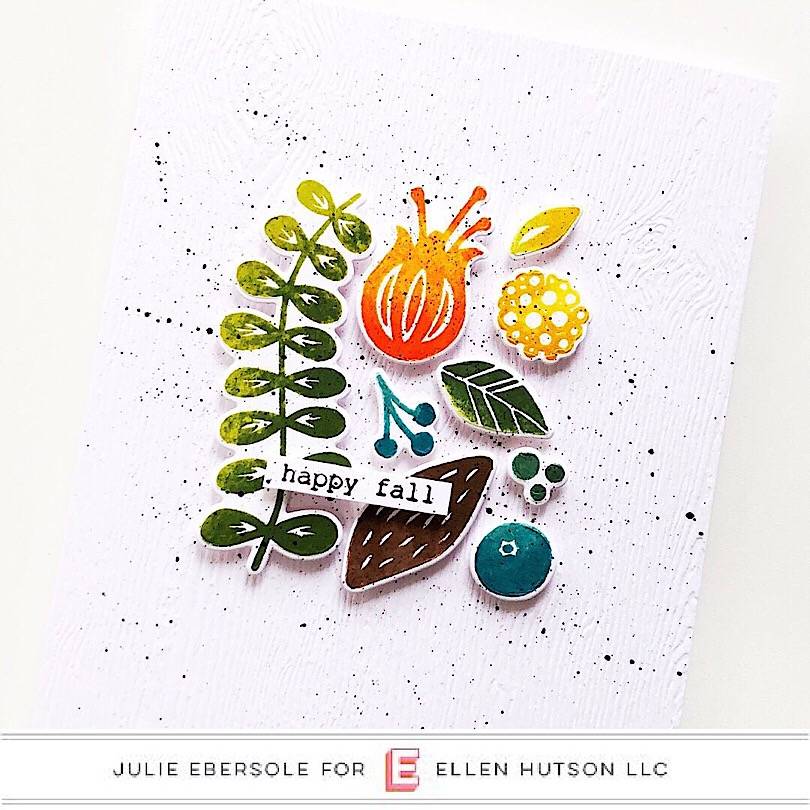 TIPS:
It can be helpful to keep a large acrylic block standing by for tossing stamps onto so you can move along quickly.
When switching out stamps, clean them quickly with your Stamp Shammy before dismounting and tossing them onto the stand-by block. This way, you won't end up with unwanted ink all over your fingers and, subsequently, onto your project. Ask me how I know… *chortle*
Make initial impressions with lightest inks first; then apply darker ink to the stamp. Daub off some of the darker ink with a cloth or wet wipe, using a tapping motion. Now stamp again over the first impression.
Use a damp (not soaking wet) paint brush to flick black acrylic paint off an acrylic block onto your project; set aside to air dry or speed set with your heat gun.
And don't forget that you can snap up the Essentials by Ellen Rustic Botanicals set for 40% off! Get it before its gone!