HELLO MONDAY: CREATING BACKGROUNDS WITH SMALL STAMPS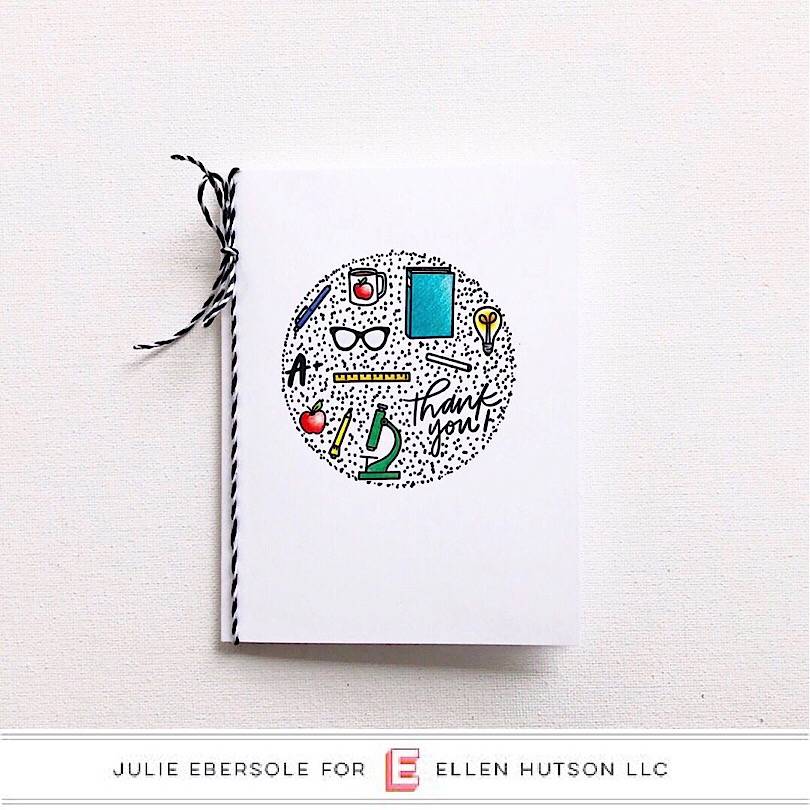 Today I'm sharing a technique for using small stamps from Brandi's new Teacher Lady set to fill a shape!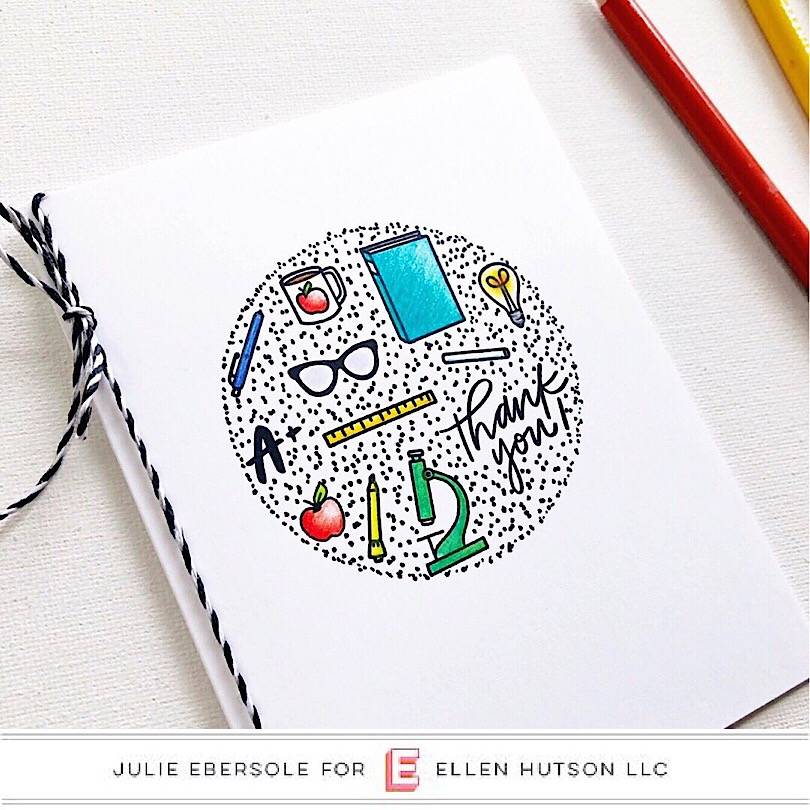 Try experimenting with this concept by filling in other simple shapes! I think this would be fun with a larger apple shape die as a guide, or you could even draw it yourself!
TIPS:
Trace your shape onto some scrap paper and tape it to the outside of the MISTI lid—remember that your tracing needs to show through to the inside of the lid.
Use the tracing to guide you in placing and aligning your stamps on the lid.
If you're making a single-layer card, you may prefer coloring your images with colored pencils (Copic/alcohol markers will bleed through the paper and be visible on the inside of the card).
I used a black fine tip marker (with a .08 size nib; the smaller the nib, the finer the dots and the longer it will take to fill in… just sayin'…) to create the background "filler", but don't hesitate to try other colors for a fun and different look!