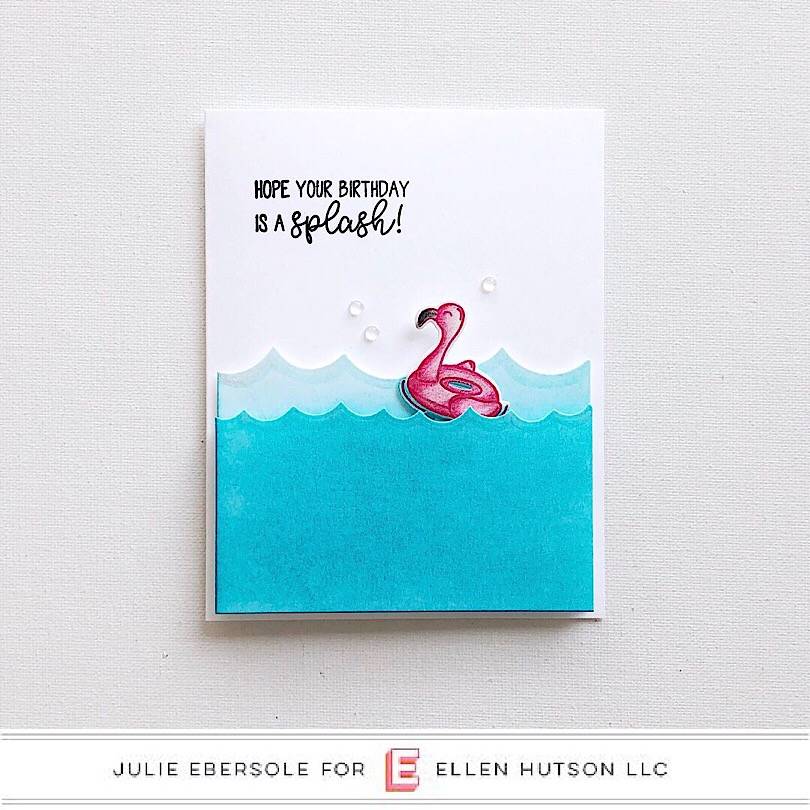 Today I'm sharing a very fun and easy interactive project called a Tilt & Pivot Card, featuring the adorable Avery Elle Splash Set! A penny is used to create a "pendulum" so that when you tilt the card from side to side, the focal image rocks back and forth.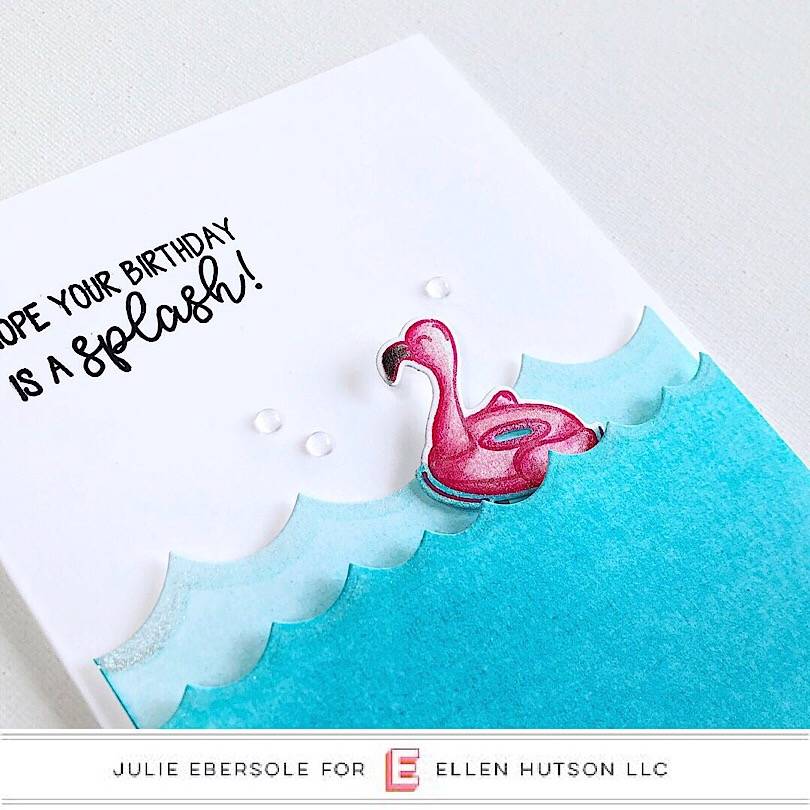 TIPS:
If you have difficulty achieving a "smooth" blend of ink when using the ink blending tool, try using soft stencil brushes!
Pre-plan your layout so you know how much room to allow for the "pendulum" to swing back & forth—and, conceal the brad, if desired (in some instances having the brad visible may detract from the overall design).
Take care not to over-tighten the mini brad; it needs to be loose enough to allow the weighted pendulum to swing back & forth.
Double-layers of foam tape when mounting the top-panel will allow the penny to move freely; add "stops" to prevent it from swinging too far either direction.
By nature, this card tends to be a bit on the bulky side so it may be one you prefer to hand-deliver.