Today we have a special guest sharing some Mondo Holly watercolor cards…Ellen's sweet & wonderful sister Betty! We know that you will not be surprised to learn that artistic talent runs in their family! Check out Betty's gorgeous cards…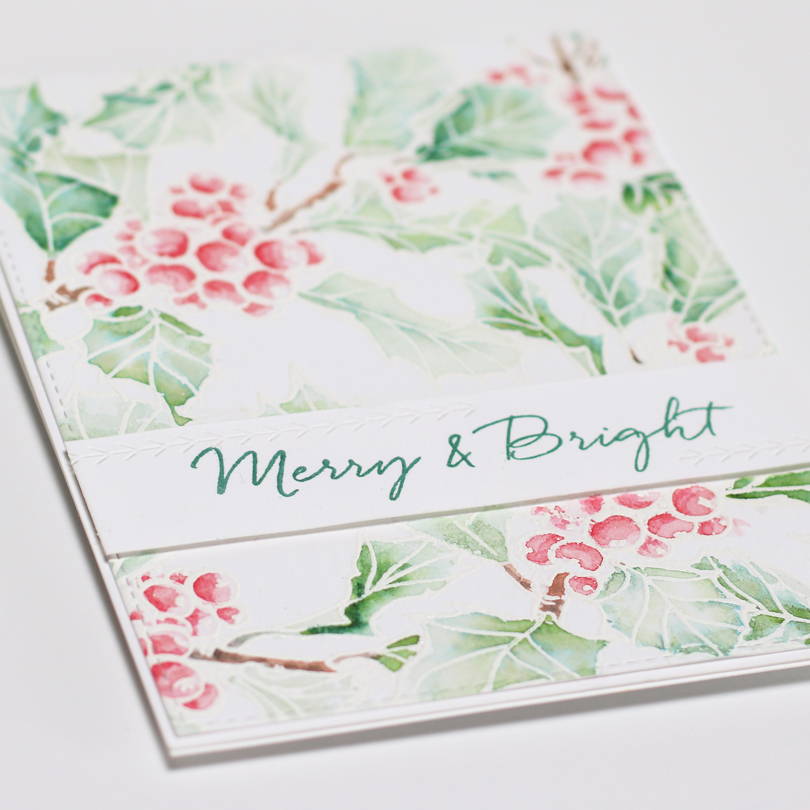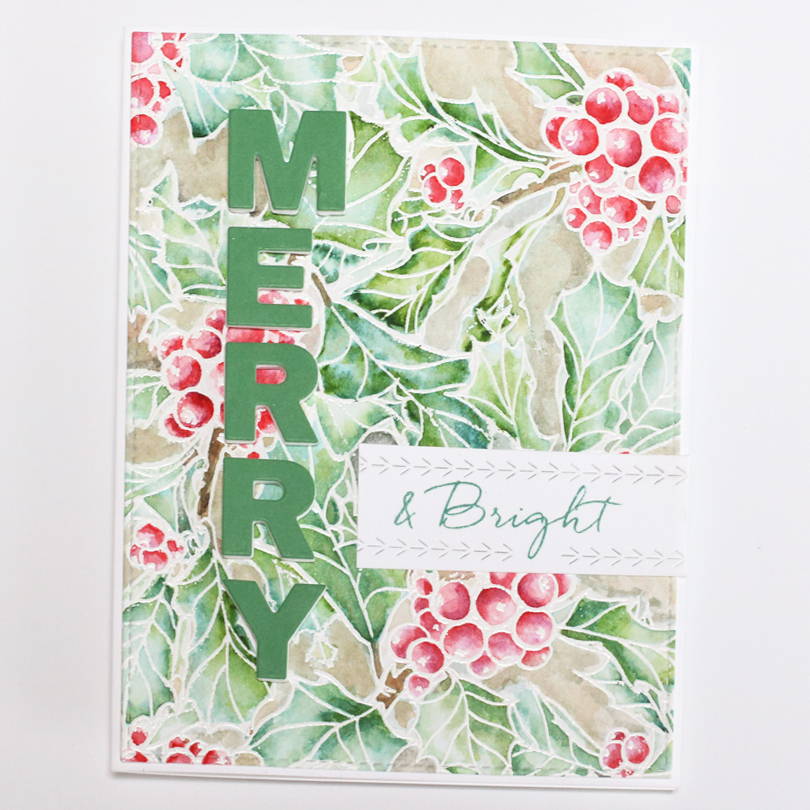 TIPS FROM BETTY:
Arrange your stamped images or their focal points such as the berries with their pops of color, to form visual triangles.
Use masking which allows the images to overlap to create depth.
When using wet-on-wet watercoloring add enough water so you can see a sheen. It doesn't look dry, nor does it form a puddle.
When dropping in color "dab" it in rather than "sweeping" the whole area with color. Place the color where depth or shadows are needed. Then let the color move. If you happen to get too much color or water blot some up with a dryer brush. Or add a bit extra if more is required.
To add depth use multiple layers of color. I used wet-on-wet technique repeatedly. Using Daniel Smith watercolors allows you to layer your colors when the layers dry in between.
Use warmer and cooler tones together for more interest to your image. When doing this use the colors separately as well as mixing the colors together. For example as in these cards use a warmer and cooler green separately. Then mix some on your palette or directly on your watercolor cardstock during wet-on-wet application.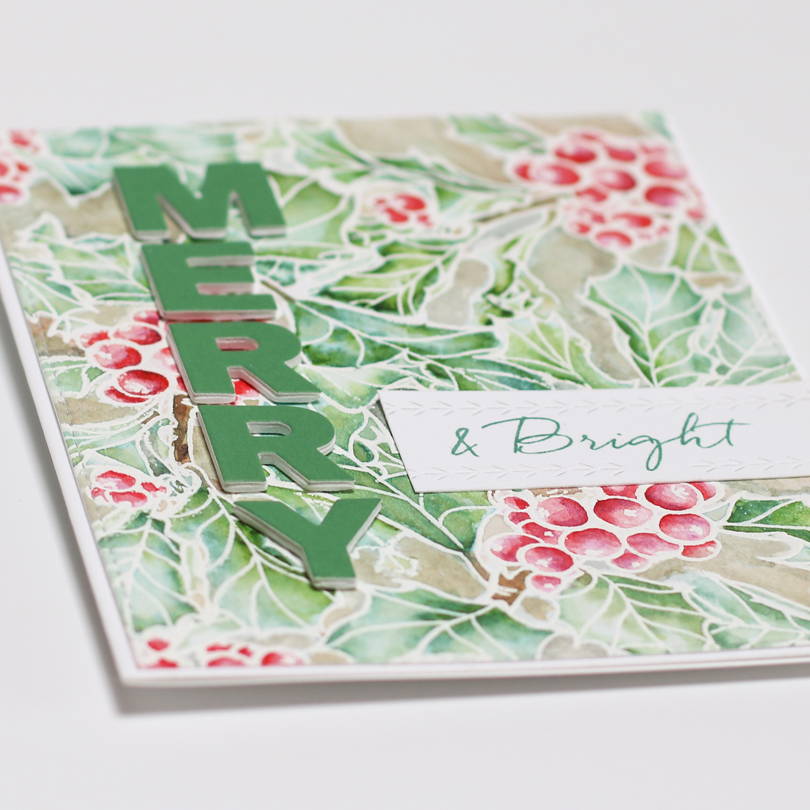 Want to see more of Betty's beautiful work? Of course you do so follow her on Instagram! And Betty, thank you so much for sharing your talent with us!